IPAC Northeastern Ontario (IPAC NEO)
Welcome to IPAC NEO's Chapter Website
SAVE THE DATE!
OCTOBER 26TH 2:00PM-3:00PM
(IPAC NEO ZOOM DETAILS TO FOLLOW):
Featured education: demo by ICPs at NBRHC, SAH & WPSHC who have been using Meditech Expanse for IPAC work since 2019. Networking with ICPs at 20 other acute care coming online with Expanse beginning in November 2023 and IPAC-NEO members
Chapter Education Event
IPAC-NEO Brings the National Conference Home!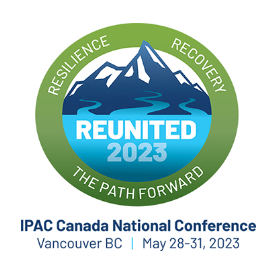 - Chapter members who have attended the conference will share insights about their favorite sessions - an interactive discussion!
Moderated by IPAC NEO Education co-Coordinators Stephanie & Sherri.
Zoom recording in the Members Only (Secure Area) tab​
---
Mission
IPAC NEO is a regional multidisciplinary association committed to the wellness and safety of Ontarians by promoting best practice in infection prevention and control through education, standards and advocacy.
Vision
IPAC NEO will be a major provincial and national leader and a recognized resource in Ontario for the promotion of best practice in infection prevention and control.
About IPAC NEO
Members of IPAC NEO come from all sectors of health care. The IPAC NEO chapter is located in North Eastern Ontario, which is the second largest region in Ontario in terms of land area, spanning 31 percent of the provincial total. Four cities have populations greater than 40,000: Timmins, North Bay, Sudbury, and Sault Ste. Marie, making up less than half of the overall North East population; the remainder is based in smaller centres, most of which have populations less than 5000. IPAC NEO has over 70 members and meets quarterly using a variety of technology to overcome the vast geography.
Need more information? Email: ipacneo@ipac-canada.org